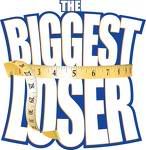 Top 15 Moments of the Biggest Loser Finale
Danny won the Biggest Loser! He started on the ranch weighing 430 and lost 239 pounds for a total percentage of weight loss of 55.58%!

**** The rest of these occurred chronologically from the beginning of the show to the end.****


The side-by-side walking of the then and now. Pretty cool effect.

Liz looked great - healthy and happy (but, see #2 in the worst list below)
Julio -- now he's one HOT tamale!

Jillian looking Fergie-licious (ok, that one was contributed by my husband)
Replays of Jillian's "encouragement" of Julio at the ranch: "There's no crying with tractor tires...Every time you lay down, I'm going to think "dead father."
Abby. "There is always hope." 'Nuf said.

Dina - My biggest obstacle to conquering that box was fear. Boy, can I relate.

Shay looks beautiful. She certainly has more work to do, but she is striking. And statistically speaking, she's added 13 years to her life!

Rebecca and Tracey both looking amazingly toned and fit.
Shay invited back Season 9's finale - for every pound she loses, Subway will pay her $1,ooo! She could earn $100,000!

Antoine proposing to Alexandra. Predictable, but sweet nonetheless. "I've accomplished the impossible in my life because I had you by my side."
Rudy BROUGHT it!

Danny's ear-to-ear, brilliant smile - he looks fabulously amazing!
Danny talking about what an inspiration Rudy was to him. I could see the mutual admiration.

Worst Moments of the Biggest Loser Finale
Amanda getting picked. It's ageism, I tell you. Or stupid men mesmerized by long, blonde hair and boobs.
Liz may have done a great job at weight loss, but she needs a better bra!

That purple monstrosity of a dress that Tracey was wearing.
Rebecca lost a ton of weight -- and her common sense. Where are your pants and what's up with that hair, girl?

Dr. H's hair. Can you say mullet-ish? Nothing new, but next season maybe they should include him in the makeover episode.
"America chose me." Everytime I heard that tonight, it was like fingernails on a chalk board."
Nine at-home players had higher percentages of weight loss than Amanda, who was in the finals.

Only the Biggest Loser gets a cash prize. I think the top 1 and 2 from the ranch and the top 1 and 2 at home should get some green.

The Stats
Alexandra - 309 to 218 (-91, 29.45%)
Antoine - 367 to 215 (-152, 41.42%)
Sean - 444 to 289 (-155, 34.91%)
Julio - 407 to 227 (-180, 44.23%)
Coach Mo - 355 to 263 (-92, 25.92%)
Dina - 253 to 174 (-79, 31.23%)
Abby - 247 to 147 (-100, 40.49%)
Tracey - 250 to 132 (-118, 47.20%)
Shay - 476 to 304 (-176, 36.13%)
Daniel - 312 to 201 (-111, 35. 58%) (from his highest of 454!)
Rebecca - 279 to 140 (-139, 49.82%)
Allen - 325 to 209 (-116, 35.69%)
Liz - 267 to 176 (-91, 34.08%)
The BIGGEST Loser Finalists:
Rudy - 442 to 208 (-234, 52.94%)
Danny - 430 to 191 (-239, 55.58%)
Amanda - 250 to 163 (-87, 34.80%)
Thanks for joining me for The Biggest Loser this season!